TifTuf™ Bermuda maintains acceptable quality under drought stress without going dormant like many drought-tolerant grasses. It is now utilized as the scientific standard for all future university drought-tolerance evaluation trials. TifTuf™ Bermuda has consistently ranked in the highest quality groups in the 2014 NTEP trials. Available at our Birmingham, Fort Walton Beach, Gulfport, Panama City Beach, and Pensacola locations.
| | |
| --- | --- |
| Color | Deep green |
| Texture | Fine to medium blade. |
| Soils | TifTuf™ Certified Bermuda tolerates a relatively wide range of soil types but is best suited to well-drained fertile soils. |
| pH Tolerance Range | 6.0 to 6.5 is ideal. |
| Wear Tolerance | Extremely wear tolerant |
| Shade Tolerance | TifTuf™ has good shade tolerance |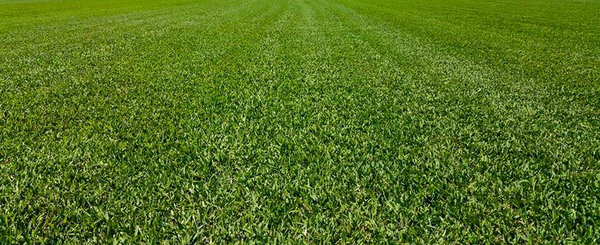 University research indicates TifTuf™ Certified Bermuda has:
Unbeatable drought tolerance, using 38% less water than Tifway and is more drought tolerant than Celebration™, Latitude 36™, TifGrand®, and other tested bermudagrasses.
Better establishment and more rapid cover than Tifway.
Superior wear and traffic tolerance over Tifway, Celebration™, and all other tested bermudagrasses, except TifGrand®.
Cold tolerance equal to Latitude 36™ at Kansas State University.
Faster spring green-up than Tifway, Patriot™, and Celebration™.
Exceptional summer and fall density, with higher sod tensile strength than Tifway in spring and fall.
Excellent fall color retention, greater than Tifway and Celebration™, therefore, seldom requires dethatching.
AGRONOMIC
Fine to Medium Texture
Excellent Establishment
Rapid Re-Growth and Recuperation from Damage
Deep Green
Extremely Wear Tolerant
ENVIRONMENTAL
Drought Tolerant
Shade Tolerant
Cold Hardy
Heat Tolerant
Salt Tolerant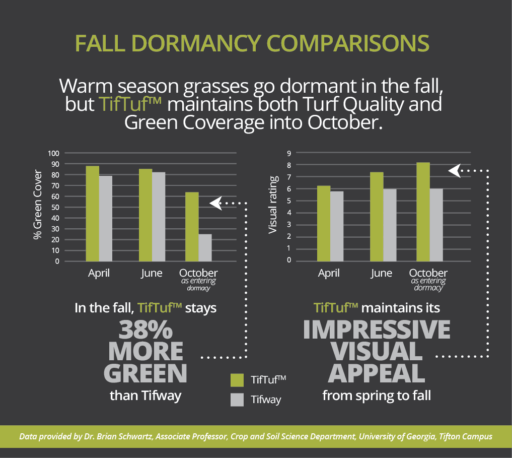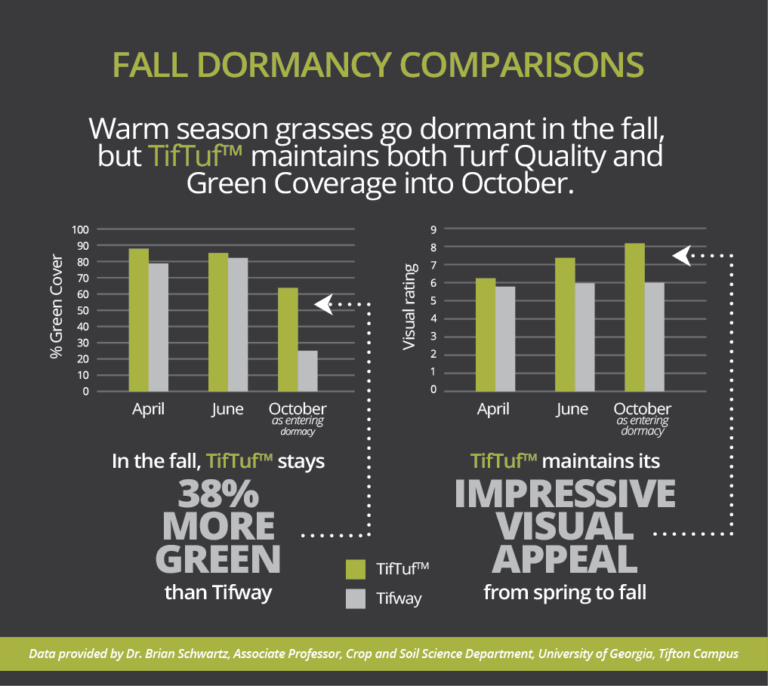 Learn More About TifTuf™ Certified Bermuda
Ready to Place Your Next Order?
Begin the process online and get a quick invoice for both in-store pick up and on-site delivery.